How to Provide Excellent Customer Service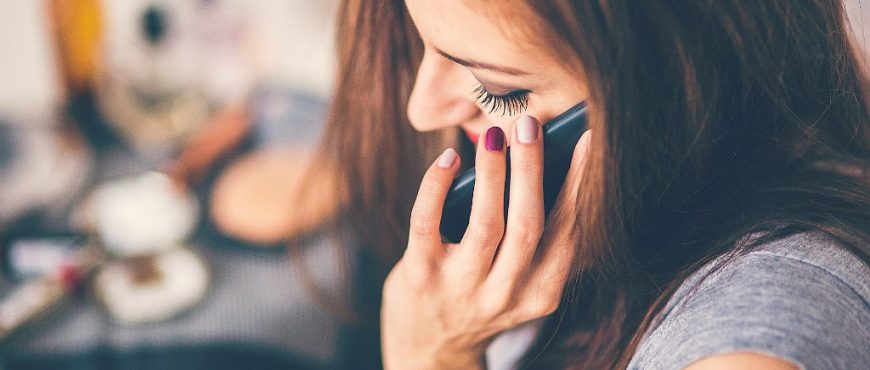 Social media websites have evolved to become more than budding platforms for marketing and advertising. Increasingly, they've become valid and important channels for customers who seek customer service.
"Social care" is hot to touch in marketing today's multichannel customer experience. But an equally vital part of marketing your company's brand is your ability to build and maintain customer relations through real people.
70 percent of clients have said they would still prefer to talk with a customer service representative on the phone rather than through social media. This means you need to keep sharpening your interpersonal skills beyond your computer screen and smartphone.
When dealing with customers over the phone, it's important that you convey an eagerness to help while maintaining your professional tone.
Smile
To show you're caring and professional, you should ALWAYS return each phone call in a friendly and enthusiastic manner. You must focus on providing the best service to ensure repeat custom, and you should always sound happy to do so.
It's true, people can hear you smiling. The inflection of your voice changes to match your newly-adopted friendly smile. Smiling makes you instantly sound more confident and relaxed which helps to put the customer at ease.
Think
Only 45% of face-to-face communication is formed by the words we speak and the tone in which we say them. Therefore, 55% is body language which immediately eliminates over half of your communication tools you have when speaking over the phone to a client.
Be particularly aware of your infection when dealing with a client over the phone. Always try to exaggerate your words and tone more than you would in a face-to-face interaction. Make them aware that you are open and eager to assist in every possible way.
Prepare
Always be prepared for each customer scenario. It may sound obvious, but customers greeted by an uninformed person at the end of the phone do not create a professional impression.
Make notes before making or taking a call. Where possible, collect as much information as possible about the caller. Don't try tackling a customer's problem if you don't know the whole situation.
Provide
Whether your customers are ringing to enquire about business, make a purchase or issue a complaint, you need to make sure each phone call is dealt with in the correct manner. As a result, the person who handles customer calls must make sure their call handling skills are up to scratch.
You need to make sure that staff are providing customers with the level of care they expect and deserve. Some large call centres actually post mirrors about employee's desk to remind them to smile, in an attempt to ensure a bright and positive customer service.
Deliver
Whether you're the receptionist or the CEO, every phone call is just as important as the next. The efficiency, time-keeping and accuracy of each phone call is your main priority (or at least should be). Following simple phone etiquette rules could be the difference between gaining and losing a client.
Outsourcing to myalldayPA benefits both business and customers. When you divert your phone line to customer service professionals, you can concentrate on other aspects of business while always delivering the perfect impression.