Telephone answering: everything you'll need to know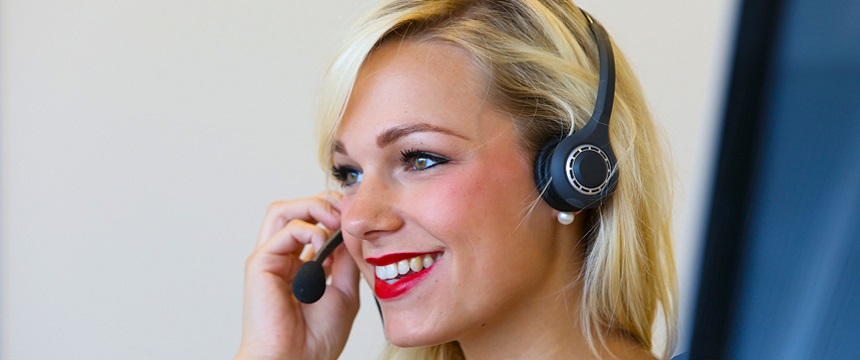 We get asked a lot of questions about telephone answering. We've listed the most frequently asked questions from businesses considering a telephone answering service.
What is telephone answering?
In its simplest form, telephone answering is when your business calls are answered by a specialist service.
The calls are then either transferred to the relevant person/department or a message is taken.
The service itself works by diverting your phone line to a number provided by your telephone answering service provider.
Who answers the calls?
All telephone calls are answered by human PA's.
Where they are based will depend on the telephone answering service. myalldayPA strictly operate with UK-based PA's stationed at our call center in Manchester.
Will my calls be answered 24/7?
In the main, yes – but it depends on the provider.
Most service providers offer 24/7 telephone answering, although some will often outsource calls after 6pm whilst others will provide telephone answering around the clock, but will charge you an additional fee for this.
It's always best to find a telephone answering service which provides 24/7 as standard. This will ensure your calls are always answered with no hidden costs.
What are are different telephone answering services available?
There are lots of telephone answering companies and services around so at times it can get confusing. Here's a basic overview of the different services available.
Telephone answering: This is perhaps the simplest service available. Your calls will be answered by a PA using your company name and either transferred to a named contact within the organisation or a message is sent informing you of the call.
Diary management: PA's will have full access to your diary and can arrange, amend and cancel appointments on your behalf, and update your diary accordingly. The service is ideal if you're away from your phone for long periods of time or rely heavily on appointments.
Virtual switchboard: If you have numerous departments in your business, a PA will answer your calls and transfer to the relevant department. This best suits larger organisations who rely on their receptionist to transfer calls.
Incident call management: If you require an emergency line for your clients, this service can provide you with a full service. For example, if there's a leak in the middle of the night at one of your properties, this service can be used to report a problem and arrange a call-out.
Call center services: For call centres who need to outsource their calls. This service is ideal if your business has a very high call volume or takes customer service calls.
How much does telephone answering cost?
A telephone answering service cost will depend on the amount of call you take a month.
If you receive less than 50 calls then choosing a cheap telephone answering service, preferably pay as you go, would be the best option. You'll pay just 99p a call and there is no set-up fee involved.
For larger call volumes (above 50 a month) then the price is often custom, so it's best to contact service providers to find the best price. Calls will often be sold in bundles, which include a monthly fee for a certain amount of calls.
Is there such thing as a free telephone answering service?
In short, no.
If you're looking for a free telephone answering service, then you'll likely be best suited with an automated service. Like a voicemail, a recorded message will answer your calls and instruct on your availability based on what message you've selected.
But for real humans to answer your calls, there will be a charge for the service.
The cost depends on how you want your telephone calls to be answered or handled. If you're looking for a basic greeting, then a pay-as-you-go option will be the best fit. If, however, you want somebody to handle the call by reading a script or answering basic questions, then you'll pay more.
How long does it take to set up?
The time it takes to set up varies on the level of detail you require from your telephone answering service.
If you require the PA's to deal with a wide variety of questions, manage a call out service or deal with sensitive questions, then the time taken to set up the account will be longer. This is because of the amount of PA training involved. A service of this nature can take a number of weeks to set-up the service.
The time taken is reduced, quite significantly, if you only require a very basic service. This could be a telephone answering or basic message taking service. As there is less time needed to train the PA's, the set-up time can vary between an hour and a day.
How flexible is a telephone answering service?
The flexibility of the service will depend on what provider you are with.
If you're in a contract, it's likely that the service won't be very flexible. If you want to leave, there will be a notice period.
With most pay as you go options, there's a lot more flexibility. Often, you won't need to serve notice on the service and you're free to use it as and when you need.
How can I set up a telephone answering service quickly?
If you want to be set up with a service within an hour, then your best option is to use a pay-as-you-go service.
Set-up for these services is often much quicker, and some providers will let you sign-up online.
Why not use an answering machine?
Did you know that 80% of callers will hang up when they reach an answerphone?
For the ones who do leave a message, you'll often not be able to contact them until you're back in the office. During this period the caller may have lost interest or gone to a competitor.
With a telephone answering service, you will be informed immediately of any call to your business. What's better, the calls can be transferred, if deemed important.
Have you got another question? Leave a comment below and we'll get back to you!