How To Sell Online In 4 Simple Steps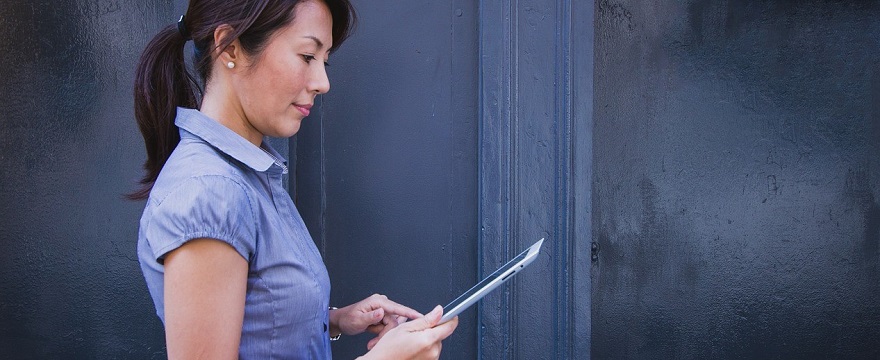 Are you looking to sell your products online? Moving your business online can potentially save you money and boost sales.
However, many business owners fall down at the first hurdle when it comes to selling their product online. Concerns about the lack of IT knowledge, the amount of time running an online operation will take and concerns over the costs of setting up.
But the reality is that selling products online is relatively simple. In this post, we'll run you through the steps of selling your products online, and how to maximise online sales.
1. Choose a platform to sell online
If this is your first venture into the world of ecommerce, then investing thousands of pounds into a bespoke online sales system isn't the best way to go. Instead, consider using an ecommerce platform. You'll benefit from the much cheaper cost and the easy to use template. Take a look at these platforms to find out more:
•    Shopify
•    BigCommerce
•    Magento
Each option will have different benefits, so it's important to take your time choosing one which suits you, and your business.
2. Upload your stock
Once you have an ecommerce platform in place, you'll want to update it with your stock.
The first thing to do is break down your products into categories. This will help you structure your online shop – making it easier for customers to find what they're looking for. It you're selling clothes, for example, you'd want to structure your website into gender, and then type of clothes.
Think carefully about the descriptions you place on each product. Although copying and pasting the product description is the easier option, it will have a detrimental effect on the visibility of the product on search engines (read more about this later on). Create bespoke descriptions and imagery for each product and consider things like delivery costs, stock, and product variations (sizes, colour etc.).
3. Advertise your online store
Now that you're all set up, you'll have to think about how people are going to find your store and products. We've listed the most popular tools for online marketing below:
Pay Per Click (PPC) – PPC is one of the most effective way to sell your products online. Essentially, your product will appear in highly visible positions on Google when people are searching for it.
The way it works is that you bid on specific keywords and when a person searches that keyword, Google will display the advert of the highest bidders (based on four of Google's principles).
It's one of the most effective ways to generate sales online, although it can be expensive.
Search Engine Optimisation (SEO) – SEO is the practice of making your website appear higher in organic search listings. As Google dominates the search engine market, the focus is often on their search platform.
It's worth reading some pointers on SEO, especially for your product listings. This will help you achieve better results when people are searching for your product.
Social Media – Promoting your products on social media is a must. More people are using these platforms than ever before, and it's now even easier to promote your product.
Using Facebook's Advert Manager, you can target a specific audience with your product. Like PPC, you'll be bidding to appear to your desired audience, although you can allow Facebook to bid for you, which makes it easier and cheaper.
You'll define your audience based on a number of factors, how specific you want to be will depend on the product you're selling. Choose by demographics (age, location, sex), by job, interests or behaviors.
Your adverts will then appear in the user's newsfeed, alongside the content posted by their friends.
Website – If you already have a website, make sure this links to your online shop. This can often be done by putting a link to the shop in your top navigation.
If you don't have a website, consider using the ecommerce platform as your website. Many of the platforms have this capability, and it's normally a case of building a few extra pages.
4.    Don't forget eBay & Amazon
eBay and Amazon are the two largest marketplaces online. Adding your products to their listings will boost sales.
Although you'll have to pay commission on each sale, these marketplaces are too big to be ignored. Check out these guides for getting started on eBay and Amazon.
Moving online is often a big shift in strategy for your company. myalldayPA work with many ecommerce businesses to help them answer their calls. From as little as 99p a call, the service is affordable, flexible and easy to set up. You'll get a team of PA's available 24/7, 365 days a year. Get started today.