14 Huge Businesses That Started From Home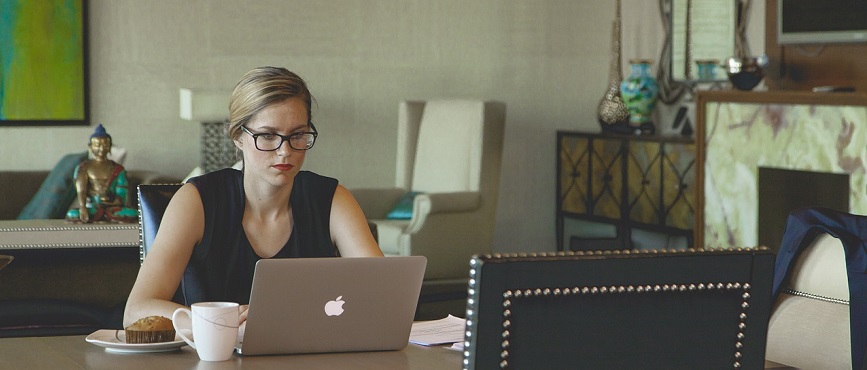 Some of the biggest companies in the world started with one person, a dream and limited resource. Household brands like Disney, Apple and Google started from home and grew into billion dollar organisations.
We've listed 14 huge businesses that started from home.
1. Apple
Perhaps the most famous home start-up of them all. Apple, one of the world's leading brands, had very humble beginnings.
From a garage in Cupertino, California Steve Jobs, Steve Wozniak and Ronald Wayne began working on the first Apple computers. In 30 days, the small team produced 50 "Apple 1" computers and sold them at $500 each to a local retailer. 40 years later Apple reports a revenue of $215 billion.
2. Hewlett-Packard (HP)
Founded by Bill Hewlett and Dave Packard in 1939, HP is one of the largest technology-companies in the world. From Packard's garage and with just $538, they produced audio oscillator's – 8 of which were sold to Walt Disney for the movie Fantasia.
The company grew into one of the largest tech companies in the world. In 2016, HP's revenue was $48 billion.
3. Amazon
Identifying a gap in the market for selling books online, Jeff Bezos quit his high-paying job in an investment firm to persue Amazon. The move would see Bezos work from his garage, where he developed software alongside a small team. Within 2 months of launch, Amazon's sales had reached $20,000. Amazon's revenue in 2016 was $135 billion.
4. Google
For Google, their journey started in a rented 2,000 foot garage. Larry Page and Sergey Brin began work on a system which would revolutionise how people use the internet.
The team would later expand and within a year the team had 8 employees and moved into larger office space. The company now operates from a 2 million square foot complex, recording £90 billion in revenue in 2016.
5. Dell
Dropping out of college, Michael Dell started to build the first Dell computers in his home office. Following strong first year sales, Dell moved to a larger office space and scaled operation.
Appointing experienced board members, Dell went from strength to strength in the 90's, growing to one of the world's biggest technology companies. Dell's revenue in 2016 was $59.9 billion.
6. The Walt Disney Co.
Believe it or not, Disney started from a garage in California. In 1923, in a one car garage, Disney's first feature was made.
The success of the first feature would see Disney move into a bigger, more suitable property. The entertainment group would then sign a distribution deal with Universal Studios. The Walt Disney Company is now worth $55 billion.
7. Harley-Davidson
In 1901, in a friends shed, William S. Harley created plans for a motor-powered bicycle. Just 2 years later, the first Harley-Davidson motorcycle was produced. Today, the company is the best-known motorcycle brand and generated $5.25 billion in revenue in 2016.
8. Facebook
Not from a house, but from a dorm room at the prestigious Harvard University, Mark Zuckerberg created the world's largest social media platform, Facebook. The platform now has over 1 billion users and generated $26 billion in revenue in 2016.
9. Mattel
Founded in a garage in California, Mattel was established as a picture frame company. Making the most out of materials, Mattel started to create dollhouses out of the unsold picture frames. When demand for the doll houses surpassed that of the picture frames, Mattel changed tactics and is now the highest-grossing toy company in the world. Mattel's 2016 revenue was $6 billion.
10. Lotus Cars
The sports car manufacturer Lotus began operations in a garage in London. Working in a small lot by The Railway Hotel, engineers Colin Chapman and Colin Dare created the first Lotus car. The company is now synonymous with sports cars. Lotus' parent company, DRB-HICOM, recorded a revenue of £14.2 billion in 2016.
11. Maglite
Working at home, Maglite founder Anthony Maglica, who had been working in the flashlight industry, found that he could make more durable flashlights than the ones currently in the market. He began working on Maglite in 1976 and made it the most recognized brand in the flashlight industry.
12. Yankee Candle Company
Yankee Candle was founded by Michael Kittredge in 1969 when he was just 16 years old. For Mother's Day, Michael made a candle using melted crayons. When neighbors wanted to buy the candles, the company was born. In 2016, Yankee Candle's revenue was $844 million.
13. Microsoft
Working from a garage in Albuquerque, Bill Gates and Paul Allen developed an operating system which would later be known as Windows. Windows went on to be Microsoft's most successful product – with 80% of computers using the software. Microsoft recorded a revenue of $85 billion in 2016.
14. eBay
eBay was developed in the living room of founder Pierre Omidyar living room. Famously, the first product which was sold was a broken laser pointer. Astonished, Omidyar emailed the buyer to say "you know it's broken, right?" to which the buyer replied "I collect broken laser pointers". From there the business scaled and reported nearly $9 billion in revenue from 2016.
From garages, to sheds, to dining room tables – some of the biggest businesses started from home. With limited space, little capital but a big idea, these businesses have grown into billion dollar organisations – proving hard work certainly pays off!